DaxMusic Productions, Inc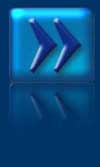 Copyright (c) DaxMusic Productions, Inc.
SOUND SOLUTIONS FOR MEDIA
Mobile device users: click
HERE
for music and audio samples
"Dax Baumgartner is a multitalented audio engineer, musician, composer and arranger. He is hard working and diligent, always delivering positive results and ready to take on any challenge. In my experience, Dax also works well on any team, and is able to maintain a great sense of humor even under severe pressure. He never misses a deadline, and delivers high quality, creative results.

Not only a talented musician, he is equally adept technically. His trained ear is an advantage as an editor and engineer. Any team would benefit from having Dax as a member."

Dan Stamper
Music Director
Walt Disney Entertainment
"Dax has been a valuable asset to the team at The Children's Music Foundation (CMF). He is the consummate professional, and is upbeat even in the face of difficult situations. His optimism is inspiring to everyone with whom he comes in contact. When CMF was at a point of needing to create and record a series of songs, Dax stepped right in and worked with our team in a process that led to the development of a superior product. He brings creativity, humor, clear thinking to those he works with and follows through with his commitments.

Any organization would be fortunate to have Dax on their team."

Rourke M. O'Brien
President and Founder

The Children's Music Foundation
"Dax, your music kicks ass!"

Aaron Marks
Author, The Complete Guide to Game Audio
On Your Mark Music
"My recommendation for Dax Baumgartner comes from my personal experience with his work as a audio editor and music professional. As an editorial director for Harcourt School Publishers, I hired Dax to write and record original music for a Kindergarten through grade six social studies series. I hired Dax based on the quality of his previous work with Harcourt writing and producing original music for English Language Arts and Mathematics jingles.

Dax is not only a creative musician but also a detail-oriented audio technician."

Don Lankiewicz
CEO
EDpub International LLC
"Dax Baumgartner's beautiful musical scores have provided a sophisticated audio level to our company
64 Colors. Each of Dax's unique, enchanting and mysterious compositions create the perfect mood and presentation for our character art and animation. We have worked with Dax for many years and are always blown away by his work!"

Laura Parsons
64 Colors
Download my resume (pdf)
HERE